EDP Award endorses Ricoh Pro C5300s Series Sheetfed Colour Press
London/Wallisellen, 16 December 2020 – The Ricoh Pro C5300s Series sheet fed colour press has won the prestigious EDP Award for Color Printer SRA3 < 499,000. The newest addition to Ricoh's sheetfed portfolio flexibly and responsively delivers high quality print for a wide range of applications.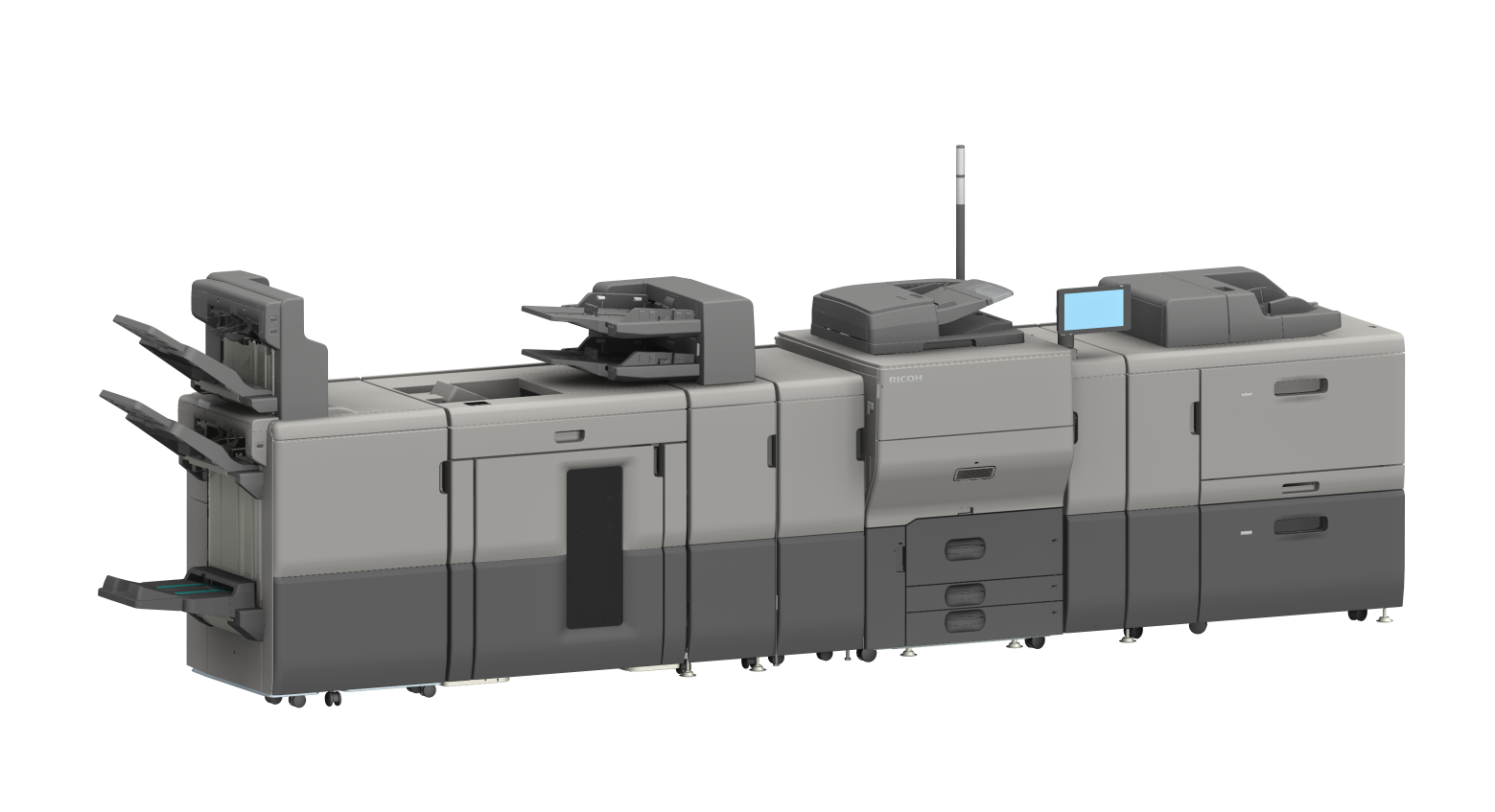 The EDP Awards honour the best developments in print production tools, software developments, substrates, inks, materials and finishing systems. The association focuses on ways to assist technology-appliers in their task to find the right solution for their applications.
Building on the success of its predecessor, the Ricoh Pro C5200s, the Pro C5300s has been developed to enable Print Service Providers (PSPs) to tap into greater production flexibility, higher print quality and a broader service offering. It is suited to small to medium size PSPs, print on demand environments and Corporate Reprographics Departments (CRDs).
It enables:
High image quality with Ricoh 2400 x 4800dpi VCSEL technology and new gloss control to address different image output demands. 
High productivity with a speed of up to 80ppm and an increased monthly duty cycle of 450,000.
Substrate flexibility with a Vacuum feed Large Capacity Tray.
Broad media handling of substrates up to 360gsm, non-carbon paper, textured media and envelopes.
A wider variety of post press capabilities enabling responsive service delivery supported by peripherals, including an enhanced booklet finisher capable of 30-sheet booklet production at 80gsm. 
Versatile end to end production is further aided by its high capacity stacker and efficient fore-edge trimmer.
The Pro C5300s incorporates a 10-inch touch screen colour panel for fast and easy set-up. Up time is maximised with simple to change operator replaceable units (ORUs).
Eef de Ridder, Vice President, Commercial and Industrial Printing Group, Ricoh Europe, says: "In these difficult times PSPs are under great pressure to increase their flexibility and creativity. The Pro C5300s is all about highly responsive production for small to medium volumes. We are delighted that the EDP Award recognises this evolution of Ricoh's tried and tested technology and how it can help operations adapt to the challenges they are facing."
|About Ricoh|
Ricoh is a leading provider of integrated digital services and print and imaging solutions designed to support digital transformation of workplaces, workspaces and optimize business performance.
Headquartered in Tokyo, Ricoh's global operation reaches customers in approximately 200 countries and regions, supported by cultivated knowledge, technologies, and organizational capabilities nurtured over its 85-year history. In the financial year ended March 2023, Ricoh Group had worldwide sales of 2,134 billion yen (approx. 16.0 billion USD).
It is Ricoh's mission and vision to empower individuals to find Fulfillment through Work by understanding and transforming how people work so we can unleash their potential and creativity to realize a sustainable future. 
For further press information, please contact: Ricoh Switzerland Ltd.
Tamara Martelli
Regional Communications Manager
Hertistrasse 2
8304 Wallisellen
Phone: +41 44 832 31 89
E-mail: tamara.martelli@ricoh.ch
Website: www.ricoh.ch/en
Join us on Facebook: www.facebook.com/ricohschweiz
Join us on LinkedIn: www.linkedin.com/company/ricoh-schweiz-ag
Follow us on X: https://x.com/ricohschweiz