Our Business
Fulfilment through Work
Our ambition is to harness technology to boost productivity, enable creativity and help people achieve a sense of fulfilment – all while driving innovation, both inside our business, and for our customers' organizations.
We aim to empower individuals to work smarter, wherever they are, freeing up time spent on repetitive tasks, so they can spend time on satisfying work that makes a difference. We want to tap into the human aspect of how we leverage and develop technology to enable creativity for a greater good and a greater sense of achievement for everyone. That's how we provide fulfilment at work.
Ricoh Business Solutions
Technology is changing the way we work. At Ricoh, we're leading the way with an extensive portfolio of industry-leading hardware and software products, sophisticated end-to-end solutions and expert support to help your organisation become more agile, productive and profitable. Wherever you are in the world and whatever your digital journey, we can help you respond to the changing demands of the modern workplace and achieve your business goals.
Watch the video to learn how Ricoh can help
you on your journey to a fully digital workspace
Our legacy of innovation
Innovation has been at the core of our business since we were established in 1936. With a solid foundation in research and development, we've pioneered some of our industry's most significant breakthroughs, from the world's first high-speed office facsimile machine to 3D printers and Cloud-linked network appliance. We continuously innovate, not only our technologies and products, but also on the business side, helping companies transition from traditional paper-based workflows to lean, digital-centric operations.
Working towards a sustainable future
Our approach to sustainability is to pursue a balance of People (society), Planet (environment) and Prosperity (economic). To succeed in creating measurable results, we've incorporated a range of Environmental, Social and Governance (ESG) objectives in our overall business strategy, tackling seven priority issues including Zero-Carbon Society, Circular Economy, Open Innovation and Diversity & Inclusion. We're also accelerating our energy-saving initiatives and use of renewable energy, as well as providing digital services for new ways of working.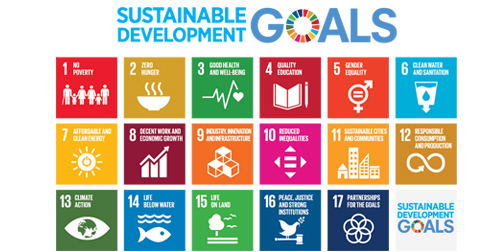 .
Business Solutions

We're Leading Change at Work, guiding you on every step of the journey to ensure a seamless transition to a fully digital workspace.

Our range of industry-leading hardware and software products has been designed to enhance every environment.

Since our early days, Ricoh's spirit of innovation has fuelled our collective imagination, and continues to do so as the workplace evolves.

---
Take a journey through our recent history and discover how we continue to expand our capabilities through organic growth and partnerships.