Workforce United
---
Workers from all generations more united than ever
The workforce is more united than ever in its demand for a seismic change in the way we all conduct business in the future.
A new study from Ricoh Europe, conducted by Coleman Parkes, examines whether the opinions and attitudes of different generations in the workplace have grown apart or shifted together. It also explores how much attention businesses need to give to the expectations of different generations and how best to ensure every individual can thrive.
Generations defined as below: 
Baby Boomers: 1946 – 1964 
Generation X: 1965 – 1980 
Generation Y: 1981 – 1995 
Generation Z: 1996 – Today
The survey was conducted in 2019 and consisted of 4,580  respondents from countries including Austria, Belgium, Luxembourg, Czech Republic, Denmark, Finland, France, Germany, Hungary, Italy, the Netherlands, Norway, Poland, Portugal, Russia, Slovakia, South Africa, Spain, Sweden, Switzerland, Turkey, the UK and Ireland.
---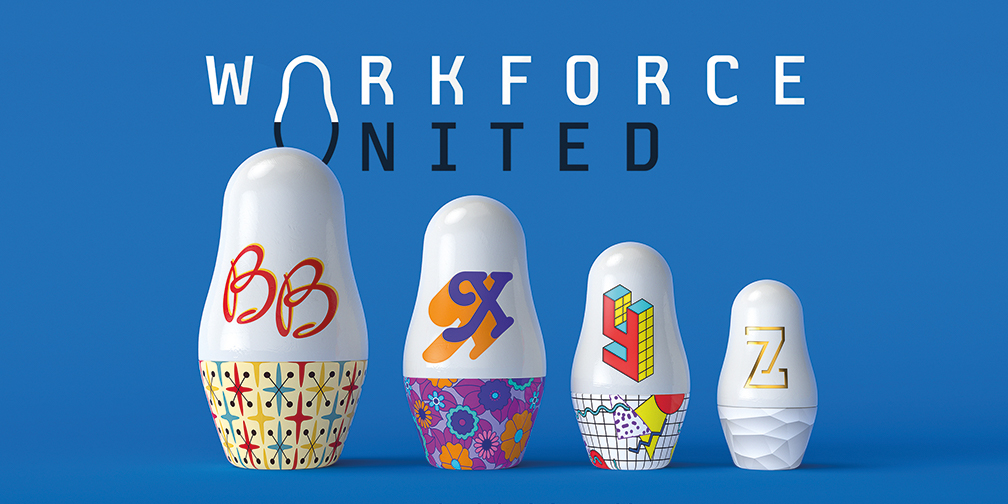 Choice of profession and workstyle is increasingly becoming a defining factor of who we are as individuals, regardless of age. Young employees are often described as idealist and value-driven. While this is accurate, so is everyone else. 
Two thirds (65%) of all generations believe in their company's values and ideals. The majority of employees across all generations agree that sustainability needs to be a core business priority in the future. With such a unified opinion, it seems inevitable that the way the world does business will change dramatically in the coming years.
---
The answer to the productivity puzzle lies in working fewer hours each week, not more. Most European employees think a four-day working week is likely in the near future, as a result of the time-saving benefits of workplace technology. The right tools can improve their productivity and efficiency, maybe even saving enough time to shorten the working week. 
Regardless of their age group, nearly three quarters (72%) of employees are keen to make a greater impact at work, increasing their productivity through training and technology.