Middle Child Syndrome
---
Europe's mid-market states barriers to growth
With most government support focused on small businesses, and large enterprises generally considered big enough to look after themselves, those in the middle can often be neglected. This puts the mid-market at a distinct disadvantage when working to overcome new and existing obstacles. 
A study called Middle Child Syndrome, conducted by Coleman Parkes Research and sponsored by Ricoh Europe, reveals how European mid-sized businesses are potentially missing out on £364bn (€433bn).
The survey was conducted in July 2016 and consisted of 1,650 respondents from the UK, Ireland, France, Germany, Spain, Italy, Netherlands, Belgium, Luxembourg, Sweden, Finland, Norway, Denmark, Poland, Portugal, Austria, Hungary, Switzerland, Russia and Turkey.
---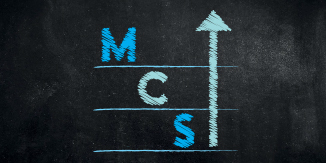 Europe's mid-market has a clear, widespread drive with 38 per cent of businesses planning to sell shares to the public in the near-future.
Another 21 per cent intend to either acquire or merge with another company very soon.
---
67 per cent of mid-sized businesses struggle to compete with new market entrants and large enterprise organisations.
To create a stronger European economy, governments and lenders need to prioritise working hand-in-hand with the mid-market to promote growth and innovation.