Future of Work
---
Shaping destiny in times of change
Workplaces are changing. Employers continue to embrace new digital tools with the ambition of increasing productivity, improving the quality of work and enhancing the user experience. But making the right investments in the future of your work is a continual puzzle for businesses to consider. 
A new report by Ricoh Europe, researched and produced by Arup, explores how technology will shape our jobs, with collaboration and sustainability at the core. 
A supporting study of European workers reveals that the majority believe that as technology improves and automates tasks, employers must empower their staff to achieve better work-life balance. The survey was conducted in 2019 and consisted of 3,000 respondents from countries including the UK, France, Germany, Italy, Spain and the Netherlands.
---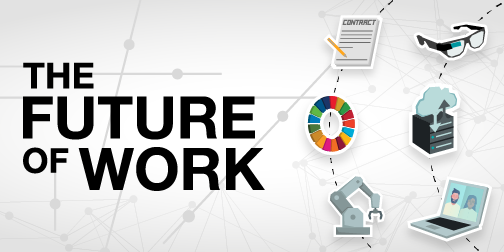 Employees are increasingly expecting their employers to contribute positively to societal issues. 
Three quarters (74%) of European workers believe that as technology improves and automates tasks, employers must empower their staff to achieve better work-life balance. Additionally, two-thirds (65%) expect their employers to be part of the solution for societal issues such as climate change and inequality. 
Collaboration and sustainability must be at the centre of a modern business. It is key in tackling the big issues we face in today's society – it cannot be left to not-for-profits or governments alone. Those businesses that plug technology benefits into the community will thrive and attract the best talent.
---
Workers are optimistic about the opportunities that technology will bring to the workplace, enabling them to work more flexibly and collaboratively. The majority (81%) expect their employer to provide tools and training to adapt to new roles as technology changes. 
The speed of new technologies impacting the market is faster than ever before. This is a trend that shows no sign of abating. It will continue to change how people work for the better, replacing laborious tasks and freeing people up to deliver higher-value, more fulfilling work. The best workplaces put human collaboration and flexibility at the heart of their business. Breaking away from traditional ways of working could prove invaluable for organisations – helping to empower, motivate and ultimately retain talent. 
---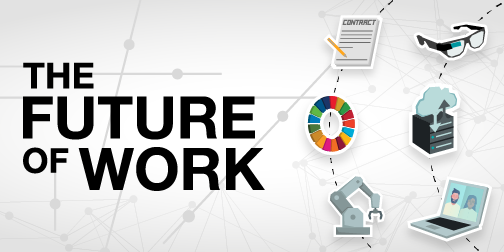 The next generation of machines is set to transform the workplace. For many employees, the future is bright. In fact, the majority are optimistic that technology will improve their working experience. But they also demand more from their employers. Most employees expect their organisation to invest in the digital tools needed to upskill staff and meet the requirements of the future workplace.
Enabling employees to focus on more strategic and creative tasks is also positive news for employers. Almost three quarters (72%) of workers claim they want to contribute more to their organisation's performance and success. 
But there is a disconnect. While many employees understand the benefits of technology, only 38% say their employer has communicated their strategy for its implementation.