Empowering Europe's Mid-Market
Preparing mid-size IT leaders for success
Most IT leaders have been implementing digital transformation strategies over several years. Then COVID-19 shook many organisations to their core. While the groundwork IT teams had put in place have served well until now, the pandemic has shone a light on their organisation's strengths and shortcomings. 

Now they must deliver technology and services that help minimise disruption to the business, improve customer experience and securely support new ways of working. 

This new report by Ricoh Europe, with research conducted by Opinium Research, explores employees' experience working remotely during the pandemic. It identifies key trends and bottlenecks that are holding businesses back. It offers guidance for IT leaders in mid-size businesses to meet their workers' and customers' requirements to navigate the uncertain period ahead.



---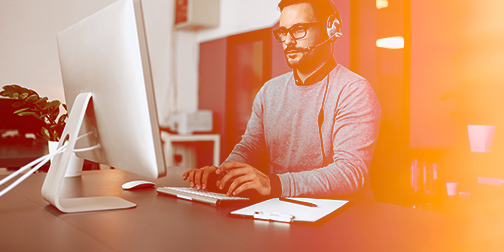 Mid-sized businesses are feeling the cost of remote work challenges. Tech roadblocks are impacting productivity, collaboration and how they deliver results for customers – making it harder for them to thrive following the pandemic.
IT leaders face a challenge to arm teams with the tools to be more effective when working remotely. A quarter (24%) of employees at mid-size businesses say they don't have the tools to deliver results for customers and 27% do not have the equipment to adequately collaborate with their colleagues. This not only impacts productivity, but morale and staff wellbeing too, which makes it even harder for organisations to set themselves up for success following the pandemic.
If an organisation is low on morale and unable to operate in sync, from mail rooms to finance teams to account managers, then customers lose out. Not only does this contribute to short-term disruption for an organisation, but wider business growth is impacted too.