Empowering Digital Workplaces: Adapting To Digital Reality
---
Workers from all generations more united than ever
One of the main tasks facing businesses today is to make best use of innovative technologies and services to better enable their people to work smarter. To ensure long term success, staff retention and ongoing competitiveness businesses must listen to and embrace the demands of their workforce. The digital workplace can no longer be an aspiration for businesses – it needs to be an imminent reality.
---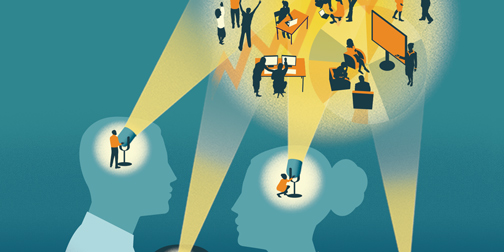 Employees across Europe are hugely positive about the digitisation of their workplace. An overwhelming 98% are enthusiastic or excited about the introduction of new technology. Meanwhile, 65% believe that automation will positively impact the way they work and 52% agree that artificial intelligence will have the same result.
---
Technology is only half of the picture when it comes to working smarter. Although European workers want to use more innovative digital technology at work, 40% confess they lack the skills to make it effective. Meanwhile 67% want employers to put more emphasis on training so they can do the best job possible with the new digital tools and services they're given.
---
People work smarter in digital workplaces. But where is your business on the journey to becoming truly empowered? Are you a trailblazer using new forms of tech to take that next big leap? Or are you a guardian wanting to make sure staff feel comfortable with the tech they use?
---
Better access to technology could save European employees an average of 3.5 days' worth of time every month - nearly the same as two extra weekends.
59% believe more innovative digital technology would have a positive impact on their working day. Meanwhile, 47% aren't convinced the workplace they use enables them to be their most productive.