Accurate ink usage for continuous feed inkjet presses calculated by Ricoh Ink Estimator Tool
Accurate ink usage for continuous feed inkjet presses calculated by Ricoh Ink Estimator Tool
London/Wallisellen, 10 December 2020 – Highly accurate ink estimates that enable commercial printers to gather more effective reporting and job costing are now possible on the Ricoh Pro VC70000 and Ricoh Pro VC60000 continuous feed presses with the new Ricoh Ink Estimator Tool.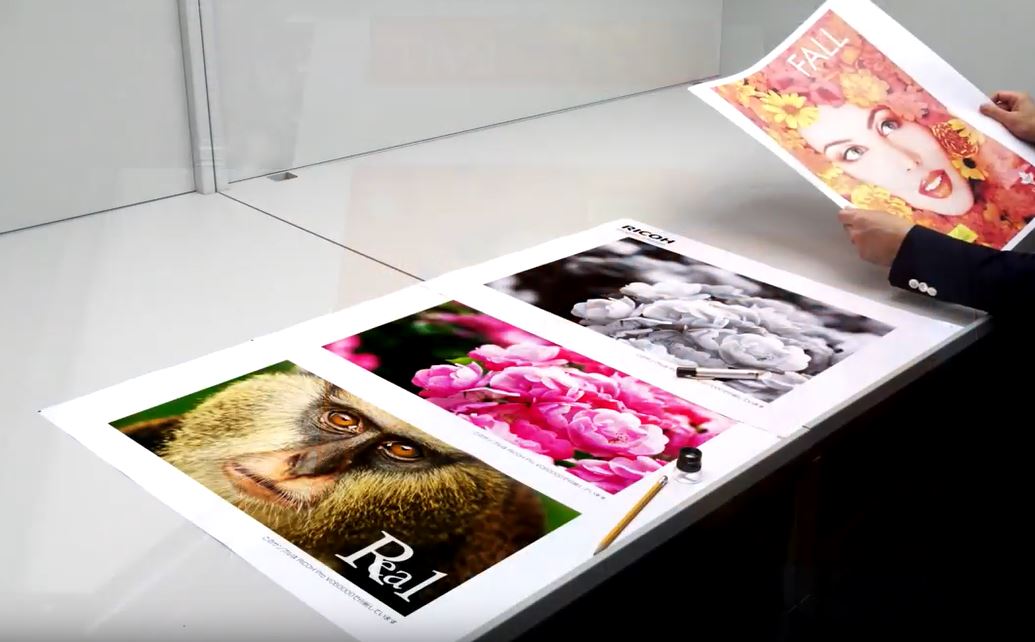 Ricoh's unique dynamically generated droplet sizes deliver clear benefits when it comes to print quality but, until now, posed a challenge for accurate estimating ink usage. Following the launch of Ricoh's Extended Gamut ink, that can print directly on coated stocks, Ricoh developed existing measurement tools to include the ink's wide colour gamut. The retrofittable software enables more effective reporting and job costing.
The new software calculates:
Total ink usage for a print file or job.
Total ink cost for a print file or job.
Flushing Pages Summary – page count of before/during/after printing flushing pages. 
In addition, the tool includes a 'virtual printer' using the same digital front end (DFE) as a production printer allowing it to act as a soft proofing device. It can be used as an application testing tool to validate whether an application will run and what it will look like when it is printed. It also aids tuning and modifies settings to ensure files print smoothly.
Clive Stringer, Director Continuous Feed and High End Software Sales, Commercial Printing Group, Ricoh Europe, says: "Ricoh Ink Estimator Tool delivers production cost transparency while also ensuring that files are print ready. With this highly intuitive tool Print Service Providers can accurately calculate ink usage in advance of production for a very clear picture of their costs. They can also soft proof work to eliminate test print costs and reduce waste." 
Ricoh Ink Estimator Tool for the Pro VC60000 and Pro VC70000 is available now in EMEA.
|About Ricoh|
Ricoh is a leading provider of integrated digital services and print and imaging solutions designed to support digital transformation of workplaces, workspaces and optimize business performance.
Headquartered in Tokyo, Ricoh's global operation reaches customers in approximately 200 countries and regions, supported by cultivated knowledge, technologies, and organizational capabilities nurtured over its 85-year history. In the financial year ended March 2023, Ricoh Group had worldwide sales of 2,134 billion yen (approx. 16.0 billion USD).
It is Ricoh's mission and vision to empower individuals to find Fulfillment through Work by understanding and transforming how people work so we can unleash their potential and creativity to realize a sustainable future. 
For further press information, please contact: Ricoh Switzerland Ltd.
Tamara Martelli
Regional Communications Manager
Hertistrasse 2
8304 Wallisellen
Phone: +41 44 832 31 89
E-mail: tamara.martelli@ricoh.ch
Website: www.ricoh.ch/en
Join us on Facebook: www.facebook.com/ricohschweiz
Join us on LinkedIn: www.linkedin.com/company/ricoh-schweiz-ag
Follow us on X: https://x.com/ricohschweiz