Business Solutions for every role
In developing our products and solutions we always keep the specific needs of all the different roles within a company in mind : Finance, HR, Management, Facility, ...
See how our solutions can help you achieve your personal business objectives. 
---
Your role
---
Work Together, Anywhere
Whether you want to enable hybrid working, securely automate business processes or implement the right IT and cloud infrastructure, Ricoh can support your business every step of the way.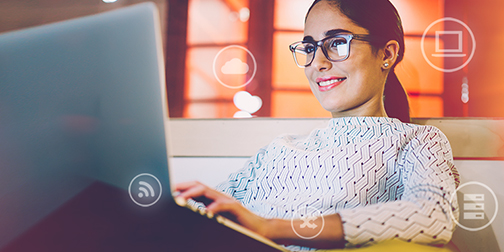 ---
Get in touch
Speak to one of our specialists to understand how we can help you to succeed in this changed world. Contact us today!