IT Services
Taking its core business to the next logical level, Ricoh Switzerland Ltd has developed IT services that employ an integrated approach. From infrastructure through the workplace to applications, Ricoh offers everything from a single source. Ricoh is a long-term partner that supports customers on the path to digitalisation – for example with proprietary Enterprise Content Management solutions and its own Ricoh Swiss Private Cloud Services.
The Ricoh IT Services include the following services:
---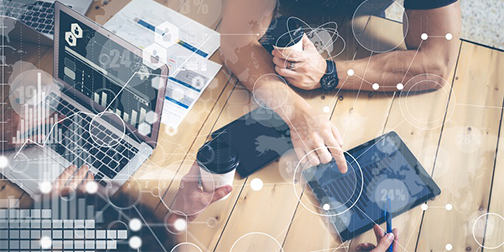 Managed Workplace
Managed Workplace services from Ricoh ensure the smooth functioning of a modern workplace. Virtual or physical, everything is geared to the needs of the customer:
Free choice of client hardware (desktop and/or notebook)
Client hardware with break/fix and IMAC-D services
Automatic patch and security management for all clients
1st and 2nd level support with guaranteed response times (on site/remote)
State-of-the-art collaboration solutions for working in virtual teams
Workplaces for fixed monthly price (all in a single monthly flat-rate)
---
Managed Mobility
As digitalisation progresses, flexible cooperation is key to being able to respond swiftly to the changing needs of the market. By integrating the customer's own mobile devices (BYOD – bring your own device such as tablet, smartphone, etc.) Ricoh offers customers a high level of mobility along with secure and protected access to their company data.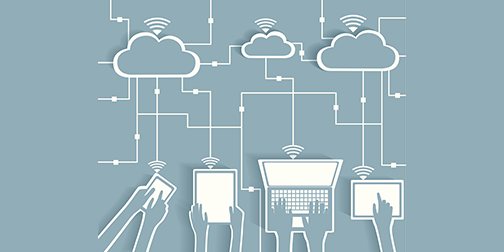 ---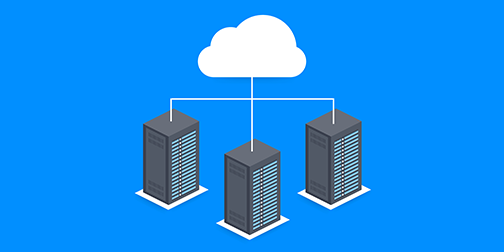 Datacenter & Infrastructure
As an innovative partner, Ricoh takes care of the smooth functioning of the network, public cloud services, Ricoh Swiss Private Cloud Services as well as any on-premises infrastructure on site. For customers, Ricoh is a reliable partner that guarantees a scalable and secure IT architecture. The availability, utilisation and security of the system are continuously monitored on a proactive basis. Active management (e.g. involving automated or manual patching) ensures a high level of availability.
---
Managed Cloud
With the Ricoh Swiss Private Cloud customers have secure, efficient access to their applications and data 24/7. Based at a Swiss data centre, the Ricoh Swiss Private Cloud offers customers data storage in Switzerland exactly tailored to their requirements.
Ricoh customers choose the type of cloud (public/private/hybrid) they desire and are then supported with the architecture, design and management of the individual cloud services. Standard cloud services (such as Office365, Skype for Business, OneDrive for Business, etc.) are seamlessly integrated in the complete solution.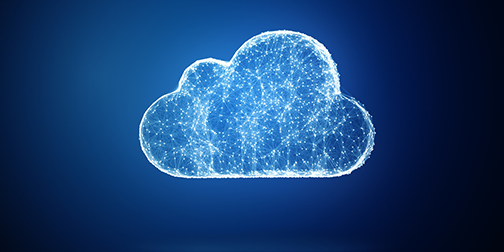 ---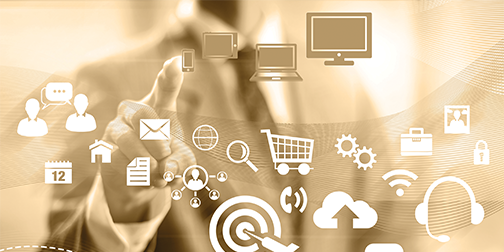 Managed Applications
For customers Ricoh operates applications for enterprise content management (ECM), document management systems (DMS), archiving solutions and managed print services (MPS). Ricoh also acts as the single point of contact (SPOC) for additional customer applications. Ricoh is thus a reliable partner for all aspects of digitalisation – from managed print services to enterprise content management and Microsoft Office applications.
---
Managed Security
The portfolio is rounded off with Ricoh Managed Security Services that offers customers end-to-end protection. Professional security consulting with security risk assessment, security awareness and security concept form the basis for comprehensive protection. This scalable service can be flexibly expanded or supplemented with additional security measures/services.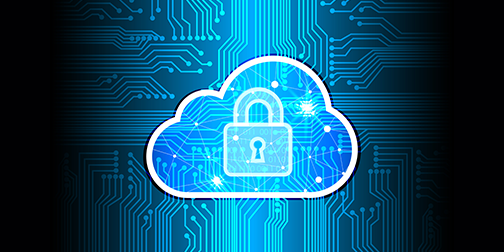 ---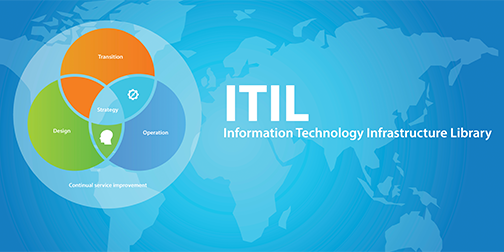 ITIL® Lifecycle Services
Working to the "good practices" of the ITIL® Framework and as certified ITIL® Experts, Ricoh manages the IT environment over its entire lifecycle. In line with company requirements and policies, Ricoh ensures full compliance and advises clients during the selection of IT solutions. Afterwards Ricoh is at the customer's disposal as a competent partner (general contractor) to ensure optimal planning for introduction of the IT services. During this transition phase, budget, progress and quality checks are carried out regularly to guarantee professional implementation of the project. This is completed by target group-appropriate stakeholder management and optimised resource and project planning. Subsequent operation is based on clearly regulated processes including a service desk, support and the continuous improvement of operating processes.