Corporate social responsibility
As a global company, Ricoh has a stake in all the communities we operate in. The vision of our founder, Kiyoshi Ichimura – to 'innovate on behalf of our customers and to pursue sustainable business practices on behalf of every life we touch' - echoes throughout our business today. We view business, society and the planet as interconnected. Our Three P's approach – the balance of Planet, People and Profit - represents our philosophy for a sustainable society and is ingrained in our corporate values and integrated into the heart of our organisation.
---
Our Group CSR charter
As global corporate citizens, our aim is to excel in understanding and responding to the expectations of all stakeholders within the communities our business touches. The Ricoh Group CSR Charter, established in 2003, focuses on four key areas:
1. Integrity in corporate activities
To develop and provide useful, reliable, high quality products and services while maintaining information security and environmental sustainability. To compete fairly, openly and freely and retain healthy relationships with governments, citizens and organisations in our operating regions.
2. Harmony with the environment
To engage in ongoing activities to preserve the environment and implement technological innovations that reflect environmental concerns. You can read more about our environmental sustainability strategy on our Environment page.
3. Respect for people
To maintain a safe, cheerful working environment free from discrimination where employees can express autonomy and creativity and easily perform their duties. To be intolerant of any infringement on human rights.
4. Harmony with society
To respect the culture and customs of the region and actively engage in activities that contribute to society and the region's development. To engage in communication with the community and provide proper and unbiased disclosure of corporate information.
---
Community initiatives
We see community investment as more than simply donating money, and we actively encourage both the companies within the Group and individual employees to support local communities with time, skills and expertise.
Here are some examples of recent initiatives:
Tree planting at the Forest of Martson Vale 
Ricoh UK has been working with the Forest at Marston Vale in Bedfordshire for the last four years. The charity's aim is to create one of 12 Community Forests across England and to regenerate land across towns and cities. The project gives our employees an opportunity to make an active contribution to the environment.
Children in Need charity 
Ricoh UK is a long standing contributor to the BBC Children in Need charity. Fund raising activities, like the Hadrian's Wall cycle challenge, are coordinated throughout the year. And on the annual Appeal night, our volunteers in Northampton operate a virtual call-centre to receive and process telephone donations.
Employee-led activities
Our employees are actively encouraged to pursue their own initiatives as individuals and teams. In the past, these have included:
Charity fun runs
Volunteering programmes
Cake sales
Employability workshop facilitation



Video: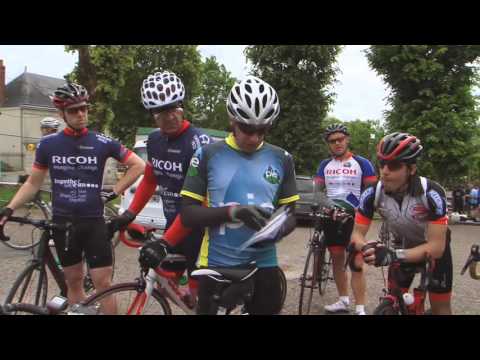 ---
Driving positive change while bringing our values to life is the goal and foundation of the Ricoh imagine.change. Challenge programme.
21 September 2017 was World Alzheimer's Day and we proudly launched "Printed Memories", a programme that propels Ricoh to join in the fight against dementia.
---
Want to know more?
If you want to know more about our CSR vision and strategies, please visit our global website.